Disney Infinity
Release Date: August 18, 2013
Developer: Avalanche Software
Publisher: Disney Interactive
Genre: Adventure / Sandbox
Plataform: PS3 / 360 / Wii U / Wii / 3DS / Mobile / PC
Lets face it: everyone is a Disney fan! I honestly won't believe you if you say that at one point of your life you weren't touched by Disney's unique way of telling stories. Whether by their characters, art, animations, parks, shows, songs or even by Mickey himself. I bet you have experienced that "magic" and, if you are a human full of emotions, you probably fell in love too.
And finally the big day arrives for all of those Disney lovers: the big release of Disney Infinity, a game that – as Disney – is everywhere. Or at least in almost all platforms. The player can find it on PlayStation 3, Xbox 360 and Nintendo WiiU – as the main console version – or even on Nintendo 3DS, following more as a "Mario Party" gameplay style. Nintendo Wii also received the game for its platform, though with fewer features, such as the absence of a co-op experience in the Play Set part of the game. And if it wasn't enough, players can also experience Disney Infinity on PC and iOS devices, offering the options to build, edit and share all of your toy box experiments at any time.
For the ones who still don't know, the game allows players to share their creations on ANY PLATFORM. It doesn't matter if you are a Nintendo player, you can easily share your Toy Box with an user that plays on PlayStation 3, for example.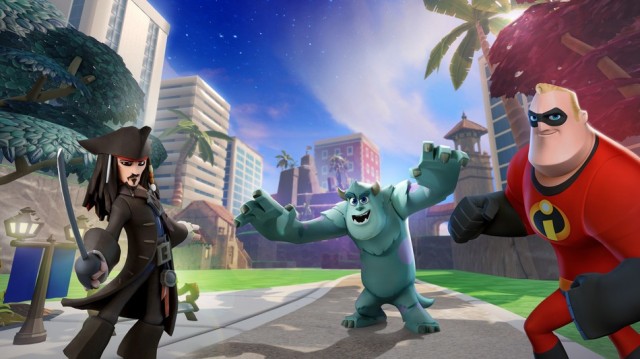 WHERE DREAMS COME TRUE